Welcome to chiggy.net

Things are chainging and site is currently under a re-launch. So please come back soon to see how things are changing.
If you do have any comments or questions please feel free to email us at admin@chiggy.net.
---
22nd July 2014 18:35 gmt
Ammibo Shortages
Nintendo Amiibos have been out for several months now and we are just about to have the 3rd wave of drop next week, 23rd of January. They have sold very well and most of the figures been out of stock at one point or another.
However along with these shortages and comments made by Nintendo regarding stock of "un-popular" characters there has been and larger number of discounted figures since day one. So far Nintendo have not yet giving an official annoucment on which figures have been stopped but the popular belief is that wave one figures Wii Fit Trainer, Marth and Villager as well as wave two Little Mac and Pit has been stopped, again not confirmed reports from Nintendo. However what is confirmed is that with a new Fire Emblem game in development aswell as Fire Emblem Amiibo support for the upcoming Projet S.T.E.A.M and two other Fire Emblem/Super Smash figures being release, Lucina and Robin, that Nintendo have stated that more Marth units will be available.
However there are signs from retailers that some Amiibo are not returning anytime soon or at all. Back at the end of last year UK super market Tesco emailed me to inform me that Villager was no longer available.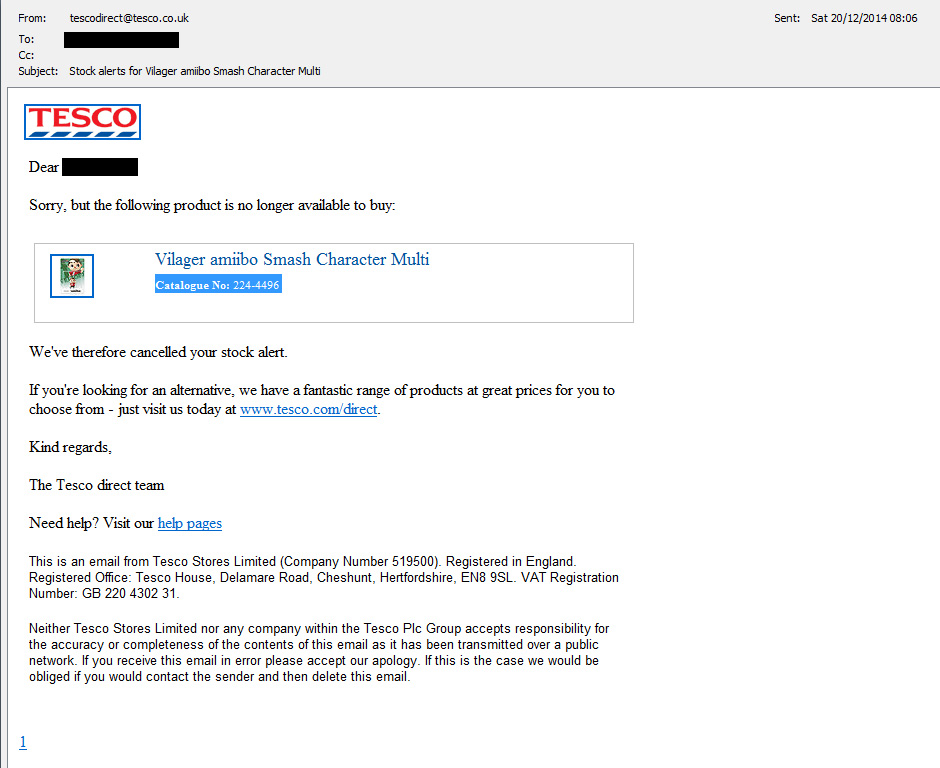 ShopTo.net have listed Little Mac, Marth, Villager, Wii Fit Trainer and Pit on back order ever since they were released.
Game.co.uk list a number of Amiibo as sold out.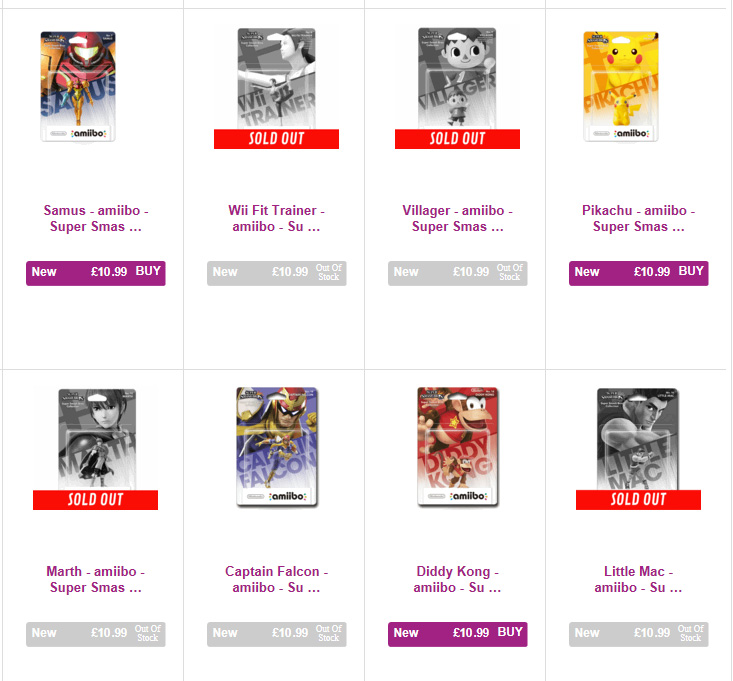 ---
Click here to return to homepage.