Welcome to chiggy.net

Things are chainging and site is currently under a re-launch. So please come back soon to see how things are changing.
If you do have any comments or questions please feel free to email us at admin@chiggy.net.
---
22:29 Wednesday 21st March 2012 GMT
Ninja Gaiden 3 Online Pass
Today I got a retail copy of Ninja Gaiden 3 for Playstation 3. Opening the box I was surprised to find a slip with an online pass code. What really confused me was that there was no sign of the need for the online pass on the box. So people looking to buy the game second-hand need to also pay £7.99 (GBP) or $9.99 (USD) to play itís online features. The online pass is also on the Xbox 360 version but I donít know the cost at the moment.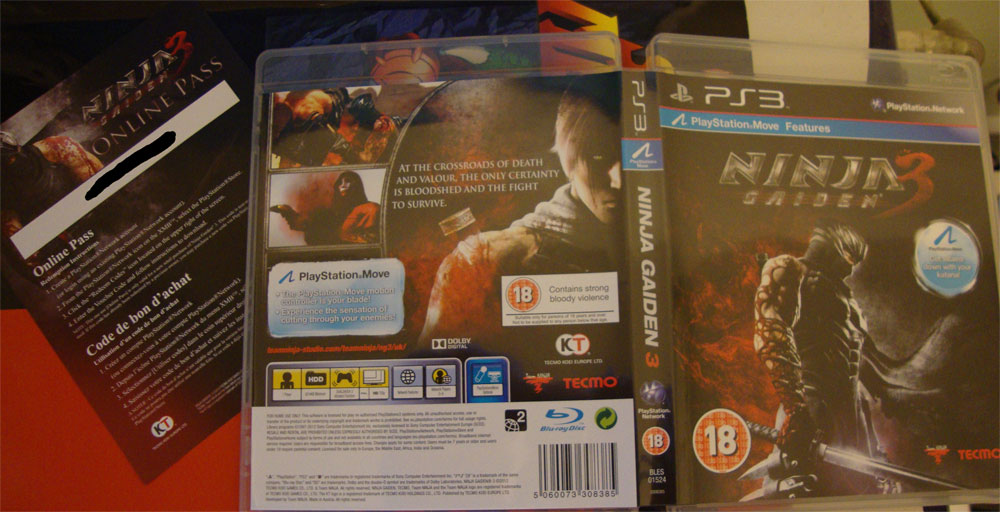 You can buy Ninja Gaiden 3 from Shopto on Playstation 3 or Xbox 360 for £34.85 and Collector's Editions on Playstation 3 or Xbox 360 for £69.85.
---
Click here to return to homepage.